The UK Youth Parliament provides opportunities for 11-18 year olds to use their elected voice to bring about social change through meaningful representation and campaigning. This year, Mrs Barr is leading the school's 'Making Your Mark' campaign, a national campaign allowing students to take part in the UK's largest youth consultation.
This morning, the school's Debating Society counted and verified the votes for Making Your Mark. We received 720 votes in total for the four topics discussed, out on top for the UK Topic was "Protect the Environment", for the Devolved topic our pupils believe that mental health services should be improved with young people's help and should be available in schools, and for the Local Issue, many voters were passionate about improvements to local services and youth centres, particularly skate parks and LGBTQ+ communities, alongside the wish to make South Wirral High School an eco-friendly school.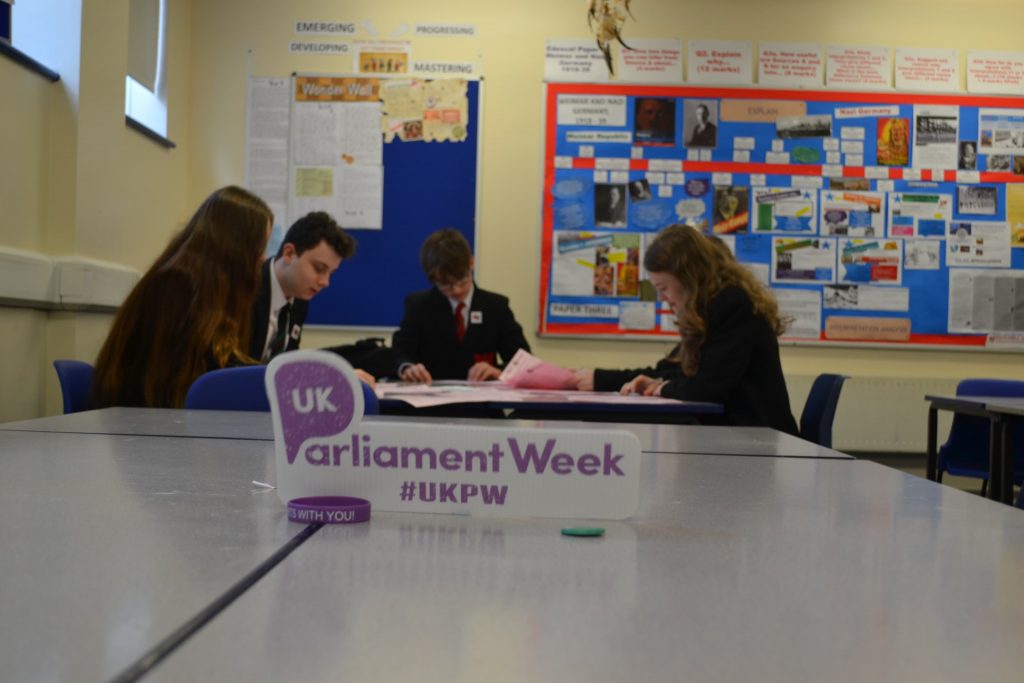 From the 4th – 8th November, students from South Wirral High School will be taking part in a number of events for Parliament week during registration time and Life Studies, alongside watching a Live Debate on the issue "This House Believes that South Wirral High School should become a single-use-plastic free school". They will then vote on the issue in a secret ballot at the end of the week.