Dear parents and carers,

The weather is now turning colder and in school we have to keep windows open to ensure that classrooms are ventilated as much as possible.
So, we have made one addition to our school uniform rules.

From after half-term students can wear a black, v-neck jumper beneath the school blazer, if they wish.This is not compulsory.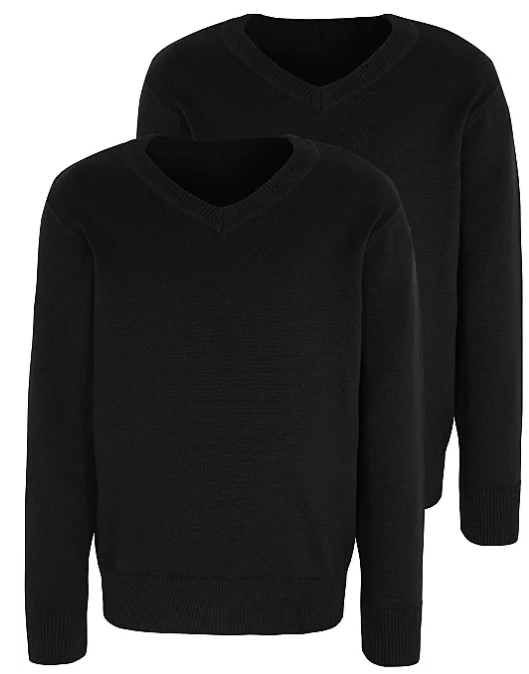 School shirt, tie and blazer must still be worn. The neck of the jumper must allow the school tie to remain visible. Cardigans, branded jumpers, or hooded tops are not allowed.

Please find some suggested items are below. Please note, some items are available in multiple colours from retailers. Jumpers worn as part of SWHS uniform must be black.

Asda – £6 for two

Sainsburys – £6 for two

Matalan – £4 to £6 each
Wirral Uniform Shop – £13 each

Next – £8 to £15 each
Mr Goodwin