As students and staff settle into a new routine of school life, we wanted to give parents and carers an overview of where we currently stand in terms of supporting our students in this new way of learning.

We also wanted to give some context to how we were able to put this curriculum in place at such short notice.
Along with everybody else in the country, the school have kept a keen eye on the Coronavirus situation as it developed. As it became increasingly likely that we were on a path to some form of site closure, the leadership team began to formulate a plan that would allow all of our students to continue to learn from home in the least disruptive way possible. Google Classroom formed an integral part of that plan.

Google Classroom is a free web service for schools that simplifies the creation, distribution and marking of assignments in a paperless way.
Students have been using Google Classroom in numerous ways inside and out of school over the past 2 years, with the school investing in 80 'Chromebooks' – laptop-style devices running Google's ChromeOS allowing access to the internet and web apps. These can be booked out by teachers – in sets or individually – to be used in class or by students who require a device to work on due to injury or other reason.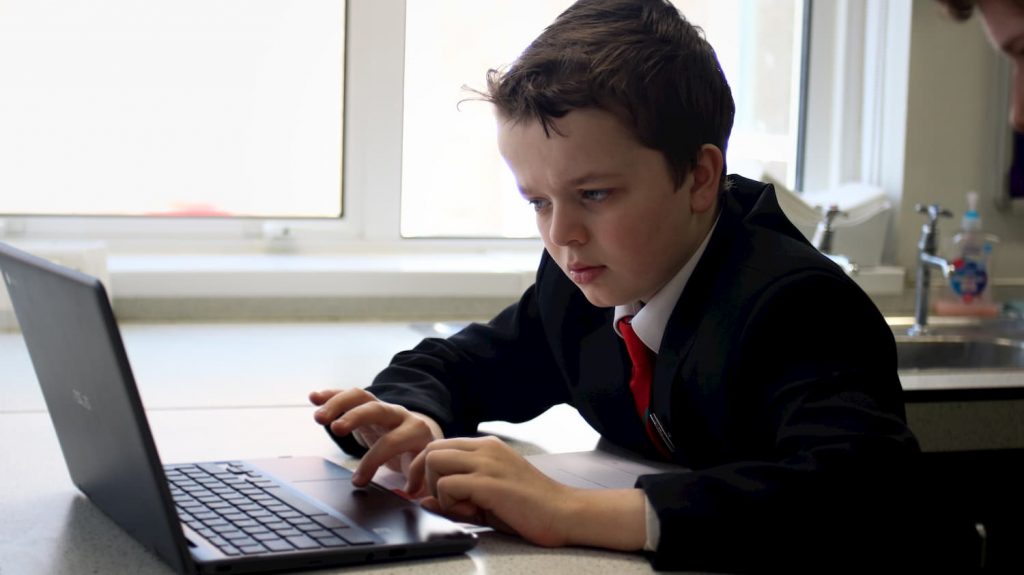 Teachers can use Google Classroom to send announcements to entire classes, share resources, notes, diagrams, and home learning. Students can use it to access work covered in class in school at home or on the go and complete home learning.
Crucially, it is a free resource that can be accessed from any device connected to the internet – laptops, desktop computers, Chromebooks, tablets or mobile phones. This made it perfect for the immediate and intense 'ramping up' of home learning required in these unprecedented circumstances.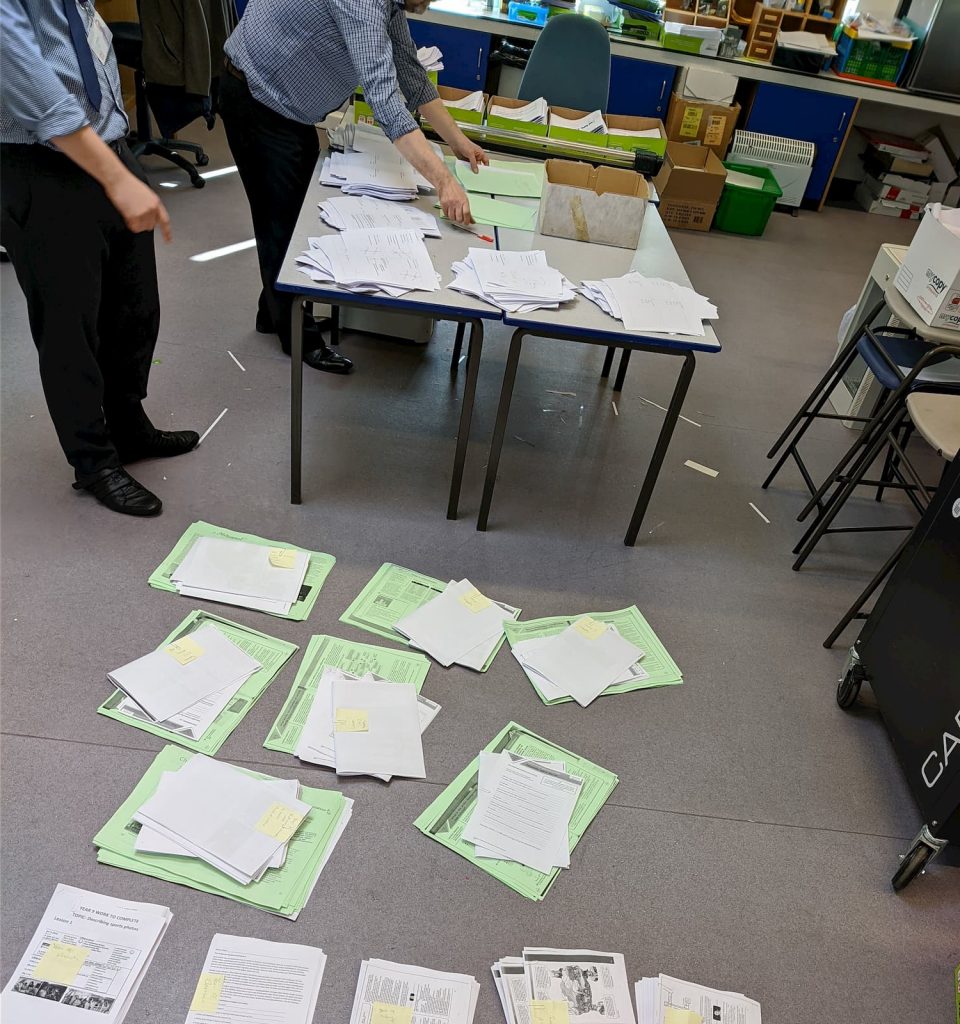 Over the past week, Chromebooks have been loaned out to several students who do not have access to a device at home – with students in upper school taking priority in the first instance – to complete their GCSE or A Level courses. Some families – particularly those of students in the lower year groups – have opted to receive paper copies of work. These will continue to be produced regularly and are available to collect from the main reception during school hours (though please phone ahead to ensure we have sufficient quantities). The next set for students who require them will be available after Easter.
As we progress, our teachers are finding innovative ways to develop the learning of our students – and to reward students who have shown exceptional resilience throughout these unsettled times.
Mr Goodwin has asked that parents let the school know if their child has gone above and beyond, with praise postcards being sent out and – on occasion – Amazon vouchers to be awarded to those who have been particularly hard working. Please send us a message or email schooloffice@southwirral.wirral.sch.uk if you wish to make a nomination.

Similarly, if you would like to nominate a member of staff who has been particularly helpful this week – send us a message.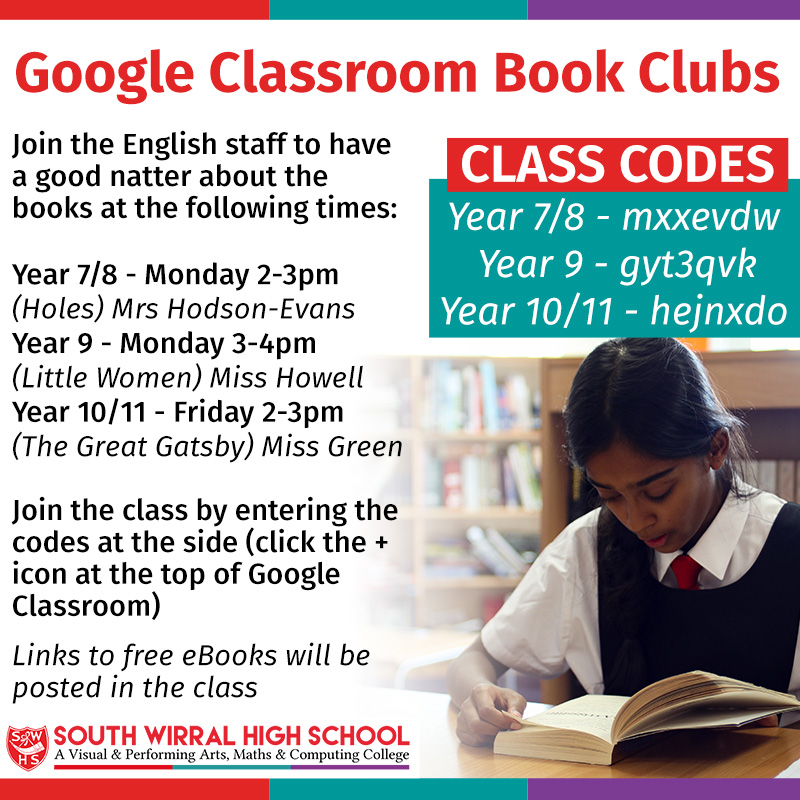 The English faculty have set up Google Classroom based 'Book Clubs' for Year 7-11 students, starting with Holes, Little Women and The Great Gatsby. Year 7/8 students can join their group by using the course code mxxevdw, Year 9 can use gyt3qvk and Year 10/11 can use hejnxdo. Free links to eBooks are provided in the course.
We continue to share additional home learning links, resources and tasks through our website and social media – including a Cookery booklet created by Mrs Taylor to challenge students to do some home cookery. We encourage you to send in photographs of your creations!
In this period of uncertainty, one thing we can be confident of is that students of South Wirral High School will emerge from this stronger – and with all of the qualities that we develop through our LORIC Pledges – Leadership, Organisation, Resilience, Initiative and Character.