Thanks to a generous donation of computer equipment from local business Morris & Co Chartered Accountants, the school have been able to reinvest almost £15,000 into enriching the curriculum. 
The donation of computers meant the school was able to cancel a planned purchase of IT equipment and use the money in other ways, enabling students to benefit from new computers and additional resources.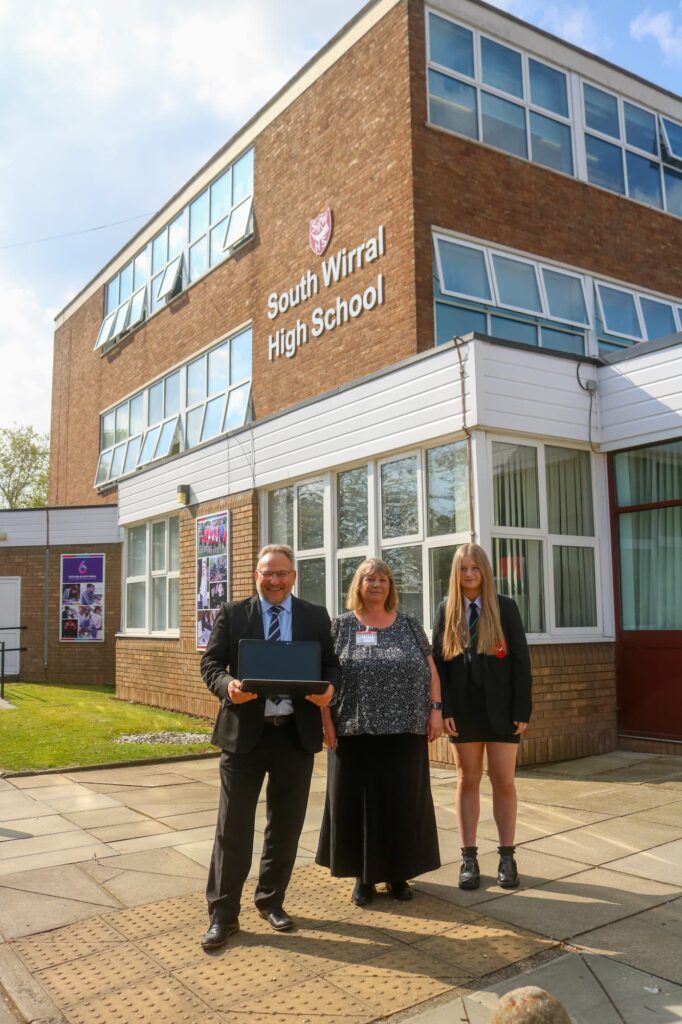 Mrs Halligan – parent of Zoe in Stanley House – recently contacted the school to make us aware of the equipment which was surplus to requirements at the company. To date, Morris & Co have supplied the school with 50 Desktop Computers and 33 Laptops, with more on the way. The high specification of the devices means these will be ideal for work by students in the Art department, with many of the desktops now in use in the Digital Photography suite allowing for faster and more powerful image editing capabilities using Photoshop.

We estimate that the donation (rather than disposal) of the devices has saved approximately 240kg of e-waste going to landfills, including 9.46kg of plastic, 5.65kg of Aluminium and 1kg of Copper. This saves the equivalent of up to 266kg CO2, or a 73km drive.
As a school, we are always looking for how we can both help reduce our impact on the environment and make best the use of our budget. By purchasing refurbished equipment and through donations, we can benefit not only our students and the wider school community but the entire planet.
If your company are in a position to donate electronic equipment, furniture or other items of a high standard – we would be very interested in speaking to you. Please email hello@southwirral.wirral.sch.uk or call 0151 327 3213 to discuss.