On Wednesday 6th November 2019, 7 members of the South Wirral High School Debate Society got an amazing opportunity to go to a special night at Wallasey Town Hall with Governors from the local community and discuss relevant issues. Josh Gerrard told us all about their visit.
Our night began around 4:30 when we arrived at Wallasey Town Hall, eager to see what lay inside. We were greeted by a large hall with 9 circular tables spread around it and young people from nearby schools and youth clubs.
After an hour eating food provided and greeting the many Governors that popped by our table to say hello, every group there, on our separate tables, guided by a young mentor from the council, discussed the issues we as teens face and how they compare to the issues faced by adults when they were teenagers. This was insightful as it highlighted that, for the most part, these issues have not really changed much in the last 10 or 20 years, but instead, just evolved with the continued growth of technology. Afterwards, we were lead to the Chambers.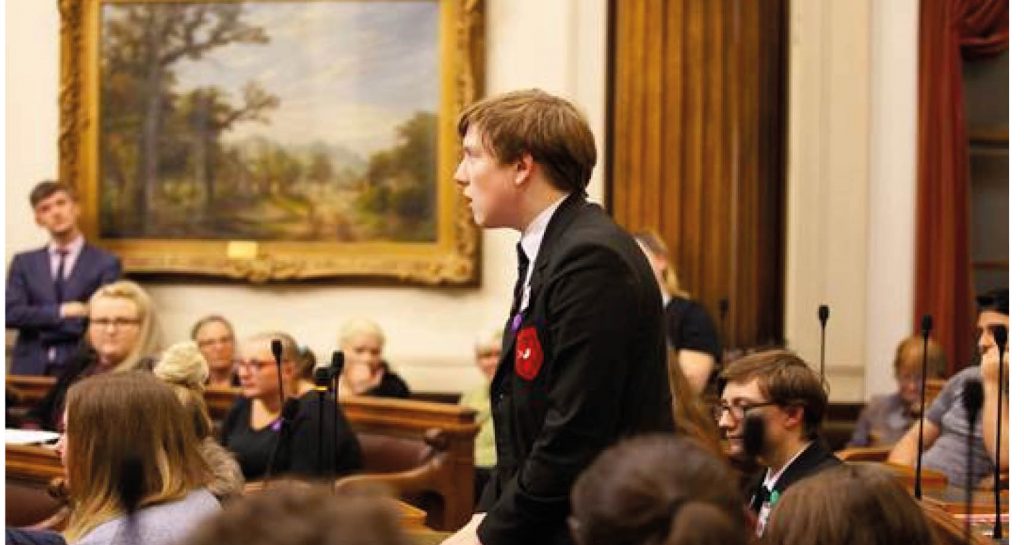 While we took our seats in the daunting, excessive room, Mrs Barr and Mrs Chesters were escorted to the Gallery Room above where they would watch the Youth Parliament session commence. In our discussion with the Mayor, many interesting topics were raised such as the awareness of adopted and fostered children in schools, jobs for disabled people and, of course, an old favourite: Climate Change. Many of these notions were eye-opening and it was definitely something that should be discussed in actual Chambers Meetings. This whole segment of the evening was incredibly professional. It felt like we had a say as sat in the actual seats in the actual room and debated like actual Governors.
Overall, the evening was fun, different and very thought-provoking for everyone involved.
     
       – Josh Gerrard, Debate Society