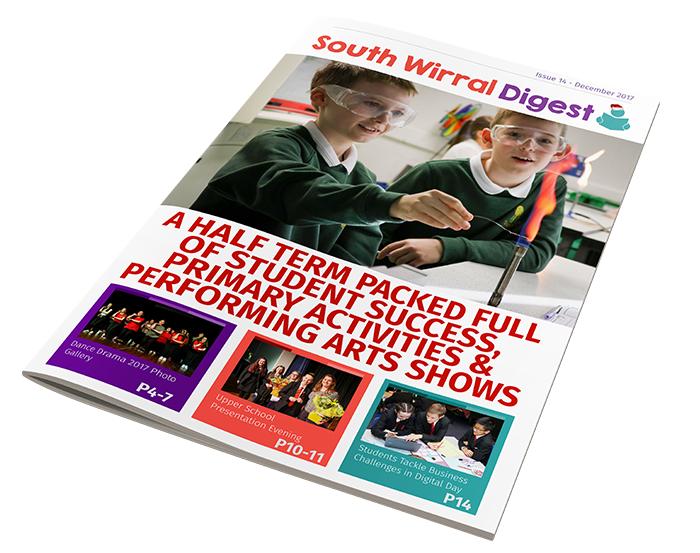 South Wirral Digest Issue 14 – December 2017
As we come to the end of our Autumn Term, I would like to wish you a very peaceful and happy Christmas. Having worked hard all term, the children will be ready for a break and the opportunity to recharge their batteries.
We've had a busy and productive term with lots to tell you about and a few reminders to give too.
I wish you all a Merry Christmas and a Happy New Year,
– Mr Goodwin, Headteacher